Kylie Minogue Pictures - Kylie Minogue Wallpapers
Kylie Minogue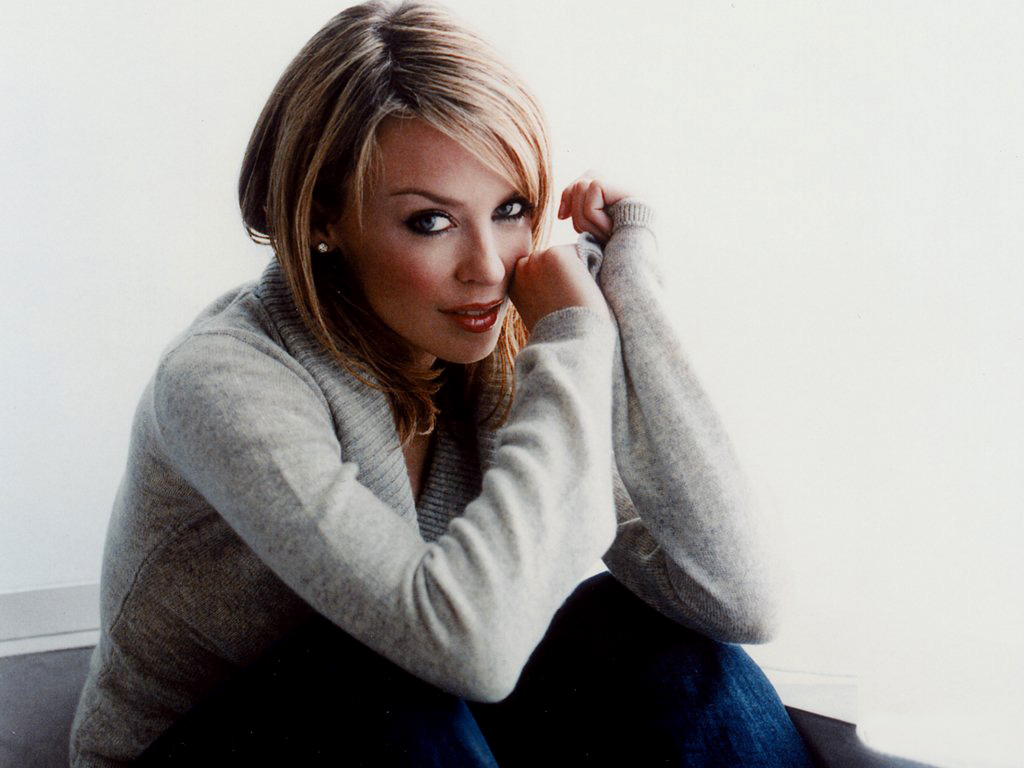 Kylie Minogue desktop wallpaper
Kylie Minogue sing in concert pic


Kylie Minogue sexy desktop wallpaper

Kylie Minogue wallpaper



quote


"I don't have to try to be a sex bomb, I am one!" -Kylie Minogue

Kylie Minogue Biography
Kylie Ann Minogue was born on May 28, 1968, in Melbourne, Australia. The sister of Dannii Minogue (of Young Talent Time fame), young Kylie went to audition for The Sullivans and landed the role of Carla.

kylie minogue on neighbours

Kylie's big break came when she was cast as Charlene Mitchell/Robinson on the popular Australian soap opera, Neighbours, which also spawned the career of fellow Australian Natalie Imbruglia.

kylie does the loco-motion

During her stint on Neighbours (from 1986 to 1988), Kylie recorded her debut single, a remake of the pop track "Loco-Motion." While the soap was airing in Britain, music producers Stock, Aitken and Waterman were impressed by the Australian beauty, and decided to transform her into the first of many career stages -- pop singer Kylie -- just as her Neighbours days drew to a close.

Her string of successful hit singles took off with the release of "I Should Be So Lucky," and was followed by the chart-topping infectious tunes "Got To Be Certain," "Je Ne Sais Pas Pourquoi," "Hand On Your Heart," "Wouldn't Change A Thing," and "Never Too Late," all off her debut album, Kylie, and her sophomore effort, Enjoy Yourself (released in 1988 and 1989, respectively).

Kylie's success grew even more after a duet with her Neighbours co-star, Jason Donovan.

kylie minogue grows up
After her role in the 1989 film The Delinquents, and with the turn of the '90s, Kylie morphed from wholesome pop princess to sexy superstar. This new flirtatious image was underscored by her steamy romance with Michael Hutchence, the late lead singer of INXS (whom she met while on tour in Hong Kong).

The newly transformed Minogue was gaining more media coverage than ever, and was signed to a new record deal, with Deconstruction Records. She even jumped on the erotic literature bandwagon (like Madonna) by writing a sex book, although it was never actually released.

kylie minogue in street fighter
Since the mid-'90s, Kylie has entered a new phase in her life -- indie Kylie. In 1994, she released Kylie Minogue (which was grungier than her first self-titled album), and appeared in Van Damme's Street Fighter.

The latest phase for the former pop star is that of mature Kylie, as seen in her musical style. In 1996, she worked with the Manic Street Preachers, and released an album the following year called Impossible Princess (which was re-released in 2003).

kylie minogue at the olympics
Although she disappeared from the spotlight for several years, Kylie remains one of Australia's greatest exports (along with "The Body" Elle MacPherson). In 1999, she released a duet with Robbie Williams called "Kids," and the following year, she performed "On a Night Like This" at the closing ceremony of the 2000 Summer Olympics in Sydney.

kylie minogue releases fever
This was the perfect introduction to her huge comeback in the new millennium, which started with the release of "Spinning Around." She released the album Light Years in 2001, and followed it up with the smash 2002 hit, Fever.

In the meantime, Kylie was seen in Australian director Baz Luhrmann's feature, Moulin Rouge! (2001), starring Nicole Kidman. She also spent time touring and performing at awards shows, as she had become an international sensation. In 2003, Kylie released the double-disc compilation, Greatest Hits 87-97.

source: http://www.askmen.com


Filmography
Year
Title
Role
Other notes
1989
The Delinquents
Lola Lovell


1994
Street Fighter
Cammy


1995
Hayride to Hell
The Girl
Short film
1996
Bio-Dome
Doctor Petra von Kant


Misfit


Short film
2000
Sample People
Jess


Cut
Hilary Jacobs


2001
Moulin Rouge!
The Green Fairy


2006
The Magic Roundabout
Florence
Voice
Studio albums
The following list includes all Kylie Minogue albums with the exception of compilations, live and remix albums. For a complete album list, see Kylie Minogue discography.
1988: Kylie
1989: Enjoy Yourself
1990: Rhythm of Love
1991: Let's Get to It
1994: Kylie Minogue
1997: Impossible Princess
2000: Light Years
2001: Fever
2003: Body Language
2007: Kylie X (tentative title)
source: http://en.wikipedia.org